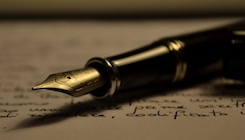 Fees & Policies
Free initial consultation
It is important to me to make sure that I am the right person for you to see, so I offer a free initial 30-minute phone consultation. We can discuss what is happening for you and make sure that you feel comfortable with me. I will also be able to determine whether my skills and experience are appropriate for you. There is no obligation for you to continue seeing me after this free consultation.
Please call me so we can arrange a time to have a confidential discussion about your needs. My phone number is 021 024 79475. Please leave a message if I am unable to answer the phone when you call. My voicemail is confidential—I am the only person who listens to it. In your message, please tell me when it is best for me to call you back.
Fees
My standard fees are:
| | |
| --- | --- |
| Children & families | $160 per hour |
| Adults & couples | $180 per hour |
| Home and school visits | $180 per hour |
| Small groups | $350 per hour |
| Assessments | Costs to be discussed |
Payment is due at the end of each session—I can be paid by cash or cheque.
Ethical Responsibilities
You can be assured that I will respect your privacy and will treat everything we discuss confidentially. I will obtain your informed consent before we start working together. As a registered psychologist, I am also expected to follow the Code of Ethics adopted by members of the New Zealand Psychological Society, members of the NZ College of Clinical Psychologists, and the New Zealand Psychologists Board. The code is based around these principles:
Respect for the dignity of persons and peoples
Responsible caring
Integrity in relationships
Social justice and responsibility to society
Cancellation Policy
Because I prepare for appointments and set aside time for them, I do have to charge you the full session fee if you miss an appointment without giving me at least 24 hours' notice. If you are late for an appointment, we will meet for the remaining appointment time and you will be required to pay the full session fee.