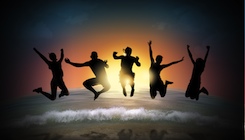 Why Choose a Psychologist?
People see a psychologist for many different reasons. Here in Christchurch, the earthquakes since the 4th of September 2010 have highlighted the need for psychological well-being.
You may have a child or children experiencing difficulty with issues such as behaviour, sleep, anxiety, grief, trauma, etc. I work with children and families to develop coping strategies so that families can manage effectively.
Alternatively, you may want to come to therapy to strengthen your skills at managing troublesome situations and symptoms that interfere with important parts of your life. You may want to understand yourself better, take charge of your life, or change life or relationship patterns that are not working well. You also may want to come for support during a difficult time or life transition.
Free consultation
I offer a free 30-minute initial consultation by phone so that we can discuss how I can help. See Fees & Policies for more information about this.