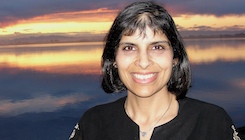 About Me
I am registered with the New Zealand Psychologists Board—you can verify this at their website's register. Being registered means I am accountable to the Board and that I hold a current practising certificate.
When I work with individuals, children, families and groups, I believe in being attentive to how the surrounding world and culture can affect us. I believe an ecological approach gives a deeper understanding of many of the issues that arise in our lives.
My areas of interest include: resilience, parenting skills, bereavement & grief, trauma, health psychology, diversity, equity and inclusivity.
I have earned my qualifications in Child and Family Psychology from the University of Canterbury. While studying for these qualifications, I have had work experience placements with the Canterbury District Health Board (CDHB) in Pediatrics, at the Ministry of Education, and at Child, Youth and Family. Following this, I worked for CDHB Child Health in the Department of Pediatrics at Christchurch Hospital, at Beacon House, and at Montreal House.
Prior to this I gained a Graduate Diploma in Teaching and Learning and worked as a teacher for a short period. I came to New Zealand from Canada, and have a Bachelor's degree and a Post Baccalaureate from Simon Fraser University. At Simon Fraser University I also worked as a researcher, and helped develop and teach some Humanities courses. I also volunteered at the local high schools, working with young people.
My Practice & Approach
You may be looking for help around a specific issue. The issues I work with my clients on include family and relationship issues, attachment, behaviour, trauma, anxiety, depression, bereavement and grief, stress management, conflict resolution, emotional well-being, resilience and growth. We focus on your strengths and on developing the positives when working together.
When we begin, we will work together to set some goals by discussing what you hope to achieve by coming to therapy: how would you know that therapy worked? What key concerns would need to be addressed and what changes would you need to see? This discussion will help us clarify your purpose in coming, and how we should work toward your goal.
Issues do not exist in isolation. I use an ecological approach to explore what is going on and develop strategies to address the situation. This means that during our appointments, we will work together to understand what is happening for you within a larger context—this includes exploring your own experiences, your relationships and the social context within which you live and work. Using this interconnected, collaborative and relational approach we will establish a base that will be helpful and meaningful for you.